Books That
Changed My Life
A Monk Who Sold His Ferreri
I wish everyone would read this book at least once. This is the kind of book that I recommend and gave to a lot of people.
This book helped me to define the unexplored beauty of life that I never knew I actually want to explore. Beautifully written about a fictional character named Julian Mantle.
An absolute gem to find a purpose in life if you are lost somewhere & don't know where to start AGAIN.
By far one of the best personal finance books ever written. Everyone should read this book to learn about money management and the cash flow system.
This is not a complicated business or investing book but a very simple and well written book about assets & labilities.
How To Win Friends & Influence People
I used to have a big problem while talking with people because I don't feel comfortable communicating with people that much, but this book completely changed the way I used to interact with people.
Highly recommended for someone who feels shy & uncomfortable talking with strangers.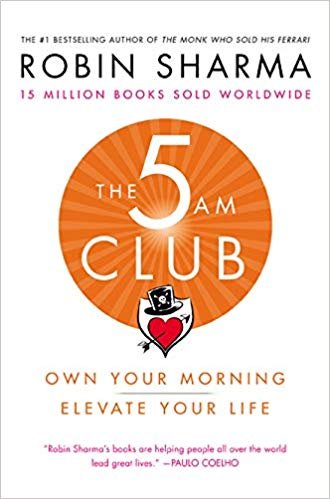 This book is hands down one of my top picks on habit building and creating the right mindset to achieve more in life.
Unlike the miracle morning or any other morning routine book, this book has a lot I mean a lot of things which takes years to build but when you make it, It's life-changing for sure.
Oh yay, I can't talk about more great things about this book, I read this book when I just started making a good amount of profit from my businesses in my early 20s and this book just changed the way I use my money in business.
Mainly the financial balance sheet of my business.
Highly recommended for every entrepreneur who runs businesses but always ends up having less money in their pocket.
Share this

with your friends ...